Städtebaulicher und freiraumplanerischer Entwurf für ein neues Stadtquartier auf der Insel Lanzarote

Internationaler Ideenwettbewerb Europan 11 2011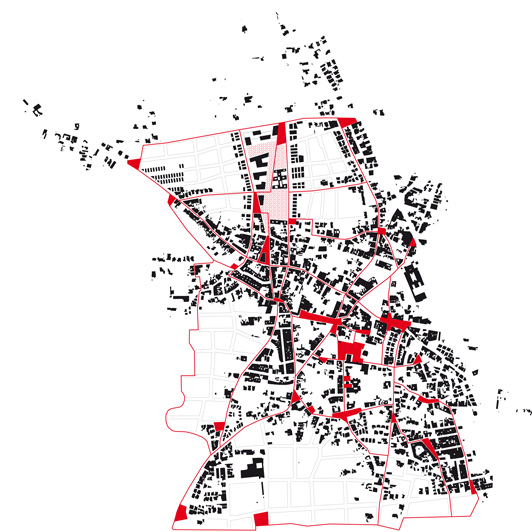 Network of urban pores


Housing typology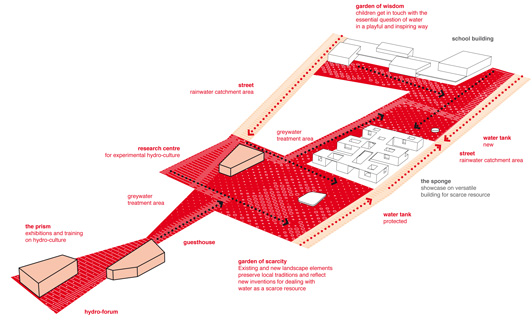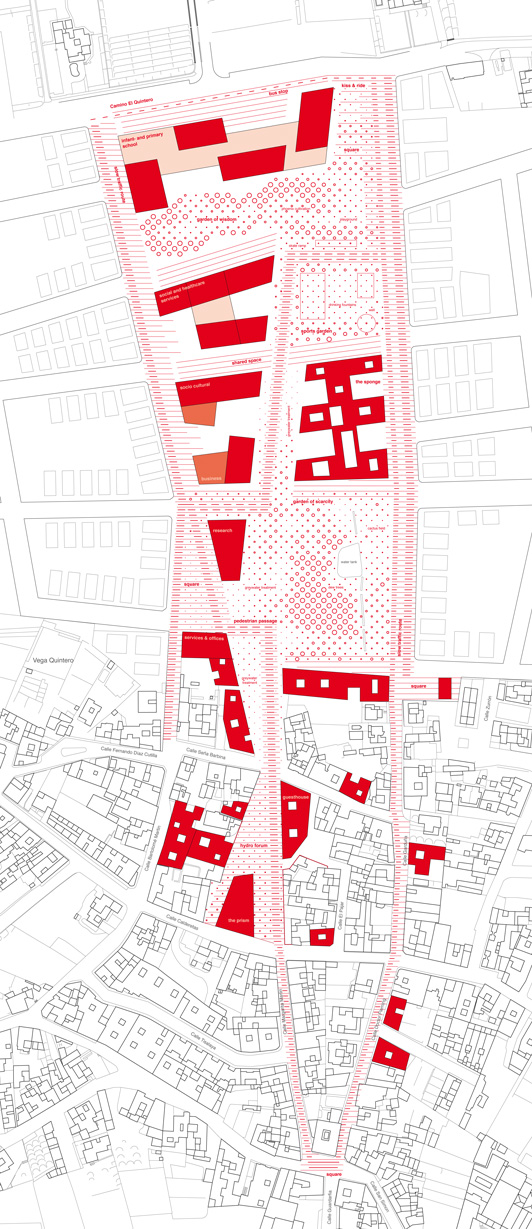 Urban plan


Garden of scarcity
Adopted Voids offers an integrated or holistic approach to the specific social, cultural, economic and spatial aspects involved in this development area – and beyond.
The urban morphology of San Bartolomé is characterized by its porosity. An organic body with a large number of small openings and passages that allow people and matter to pass through. Form, sizes and distribution of the pores seem to be arbitrary. Together with the distinctive streets they form a spatial network of public spaces that works very well in the historic centre but lacks coherent continuation towards the new boundary.
Adopted Voids continues the urban fabric and introduces new open spaces – including also the edge of the existing structure.
Far from being a homogeneous area, the project site can be interpreted as a sequence of three fields: To the South the existing urban edge formed by mostly agricultural buildings and uses. To the North an area covered by a pre-existing plan assigning a central strip with public facilities and connecting open spaces. And in between the important yet not integrated void area containing agriculture and a protected water tank.
| | |
| --- | --- |
| Entwurf: | 2011 |
| Fläche: | 50 ha |
| Programm: | Städtebaulicher und freiraumplanerischer Entwurf für ein neues Stadtquartier auf der Insel Lanzarote |
| Auftraggeber: | Europan Espana |
| Partner: | Ina Ketterer, Sandrine Nsoga |