Development of exemplary alternative use concepts for vacant shops, thereby enriching their original purpose

Wettbewerb 2011, Preis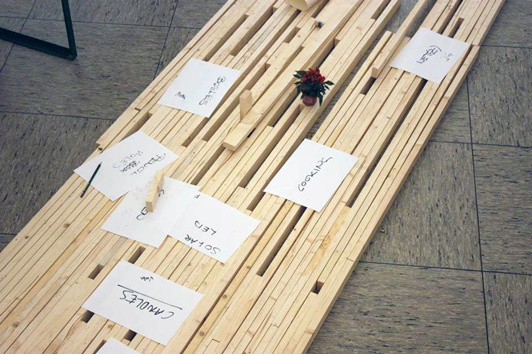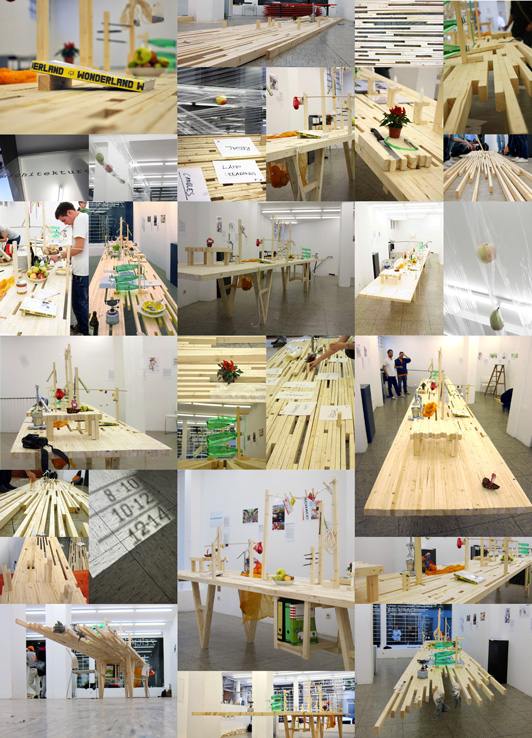 Project Space workshop participants were selected with an international call for ideas and decided ad hoc to join and contribute to the workshop.
The adventure lasted for 3 days and 4 nights, where all team members worked together to ensure the exchange between each other. As an introduction bauchplan ).( presented their various concepts and projects in various cities and regions of Europe. They stressed out the importance of the public participation, urban gardening and farming for a healthy and sustainable development.
As a result a multifunctional "dream space table" was constructed, where the occupants of a shop can read, cook, exhibit, eat, drink, write etc. The teams came to the conclusion that conventional shops need to enriched by non commercial and temporary functions. For this reason, a shop might not only have one but multiple users. In order to handle various users, a kind of weekly schedule was displayed on the window of the Architekturgalerie Kaiserslautern. For various activities the space of the gallery could be "borrowed" for a certain period of time. Numerous citizens made use of the gallery's offer and some inquiries for the "dream space table" reached already during the public final presentation to the organizers.
| | |
| --- | --- |
| Entwurf: | 2011 |
| Programm: | Development exemplary alternative use concepts for vacant shops, thereby enriching their original purpose |
| Auftraggeber: | WONDERLAND platform for european architecture |
| Partner: | raumspielkunst, Stuttgart, Régis Lemberthe, Licia Soldavini, Berlin, edenLAB, München |